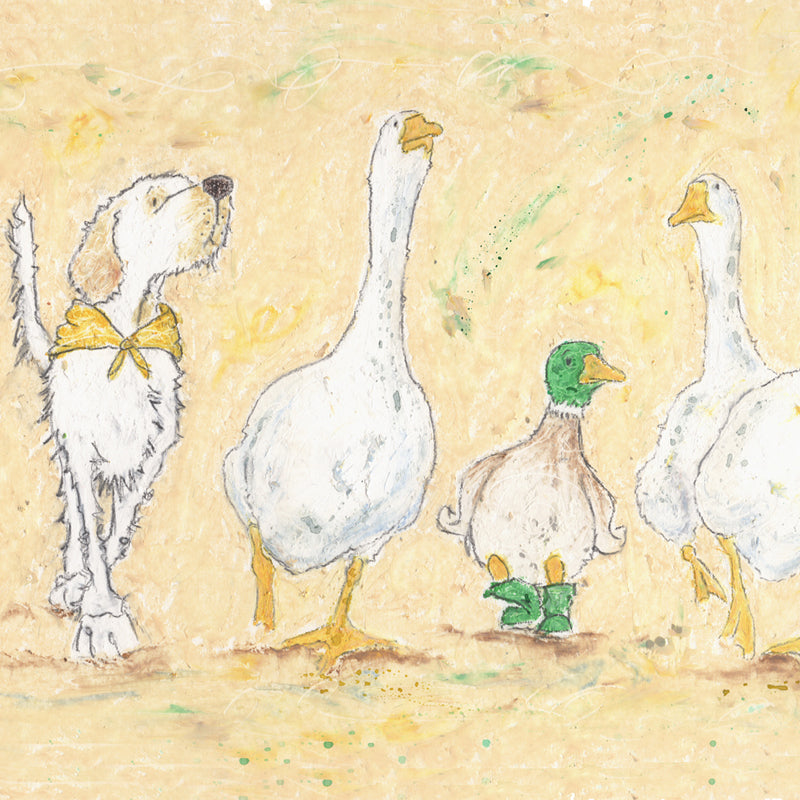 Amanda Reynolds Art 
ABOUT AMANDA REYNOLDS
Amanda is an animal artist creating fresh and quirky art in her distinctive style. She has combined her love of art and animals to produce work that explores the love and friendship we have with all the different animals in our lives. Working out of her rural studio in the heart of the West Yorkshire countryside Amanda is often inspired by her surroundings.
As a student from Leeds College of Art & Design she has produced illustrative fine art with narrative for over 20 years. Developing characters from her wonderful world of 'Real Friends', a collection of animal art that raises a smile on a dark day. 
 If you are interested in personally commissioning Amanda for your own original painting by her, talk to us today online or visit the gallery.