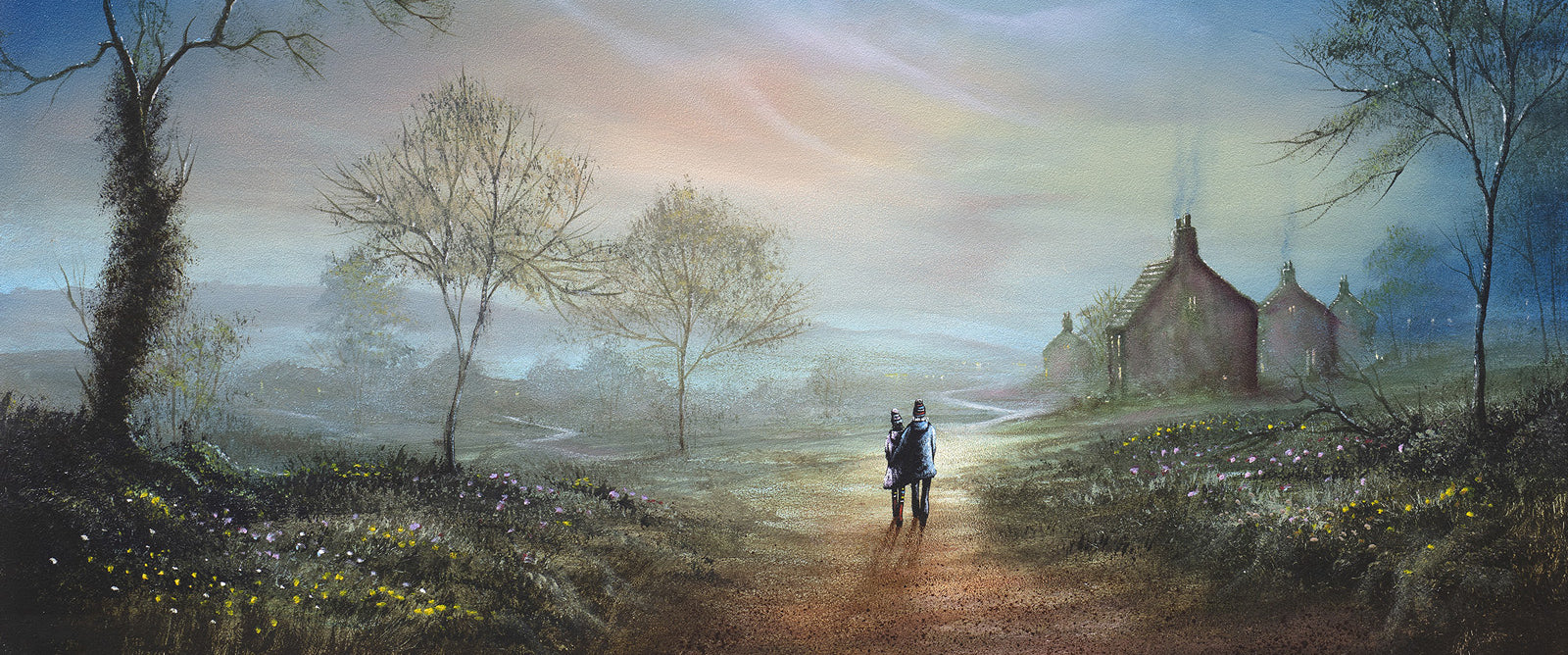 Danny Abrahams Art 
ABOUT DANNY ABRAHAMS
Danny Abrahams is a self-taught Yorkshire artist. He was a late comer to the art world after his girlfriend bought him his first set of paints at the age of 32. But painting helped Danny fill the creative void he was missing after no longer playing in a band.
Born in Bradford in 1977 Danny remembers his childhood during a carefree time of innocence filled with fun, adventure and playing out till it got dark. Danny certainly captures this feeling through his work. Danny Abrahams said "Growing up in the eighties, I'm from a generation of kids who 'played out'…Use your imagination and fall into my world, where summer holidays last forever and snow falls so deep that it goes over the top of your wellies. Never stop dreaming."
We're certain you'll love to explore Danny's landscapes of rolling hills, under magnificent skies, featuring lot's of children, playing out until tea time.
We've recently started working with Danny directly and enjoy visiting his studio or seeing him call into Pomfret Gallery. Furthermore, if you are interested in personally commissioning Danny for your own original painting by him, please get in touch with us and we can arrange this for you.