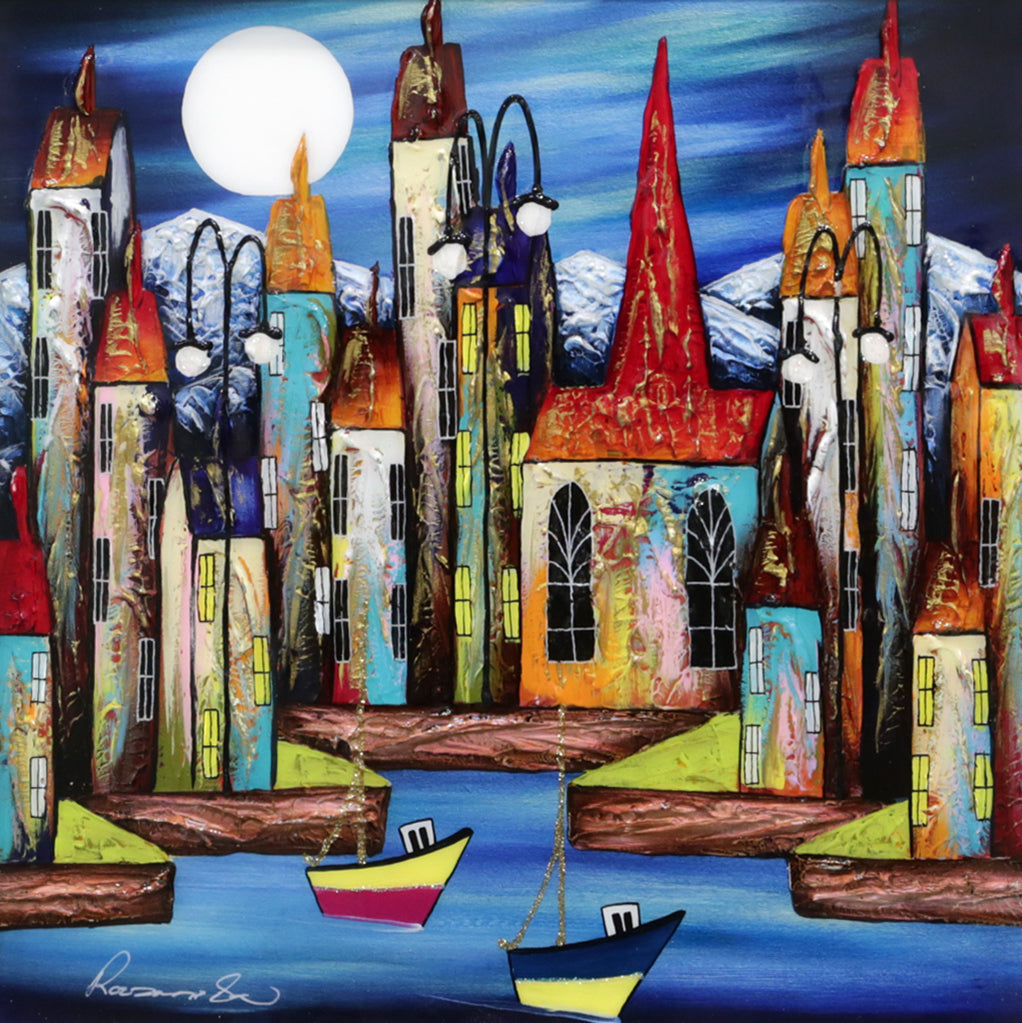 The vibrancy and colour of Rozanne Bell's character is reflected in her work, the bold and expansive nature embodies the topics and styles of her paintings. Born in Zimbabwe in 1962, Rozanne
developed her artistic flair, painting the colourful flora and fauna of Africa. After that, she came to Britain in 2002 and today her love of the Dorset countryside where she lives, influences her work.
With the outdoors as her inspiration, Rozanne Bell proves her amazing artistic talent with such a wide spectrum of styles. They can range from animals to quirky harbour towns. In addition to this she also creates beautiful abstract pieces. Rozanne tends to finish her paintings with a resin coating which gives them a high gloss look. This method also gives the colours in the painting that extra pop.