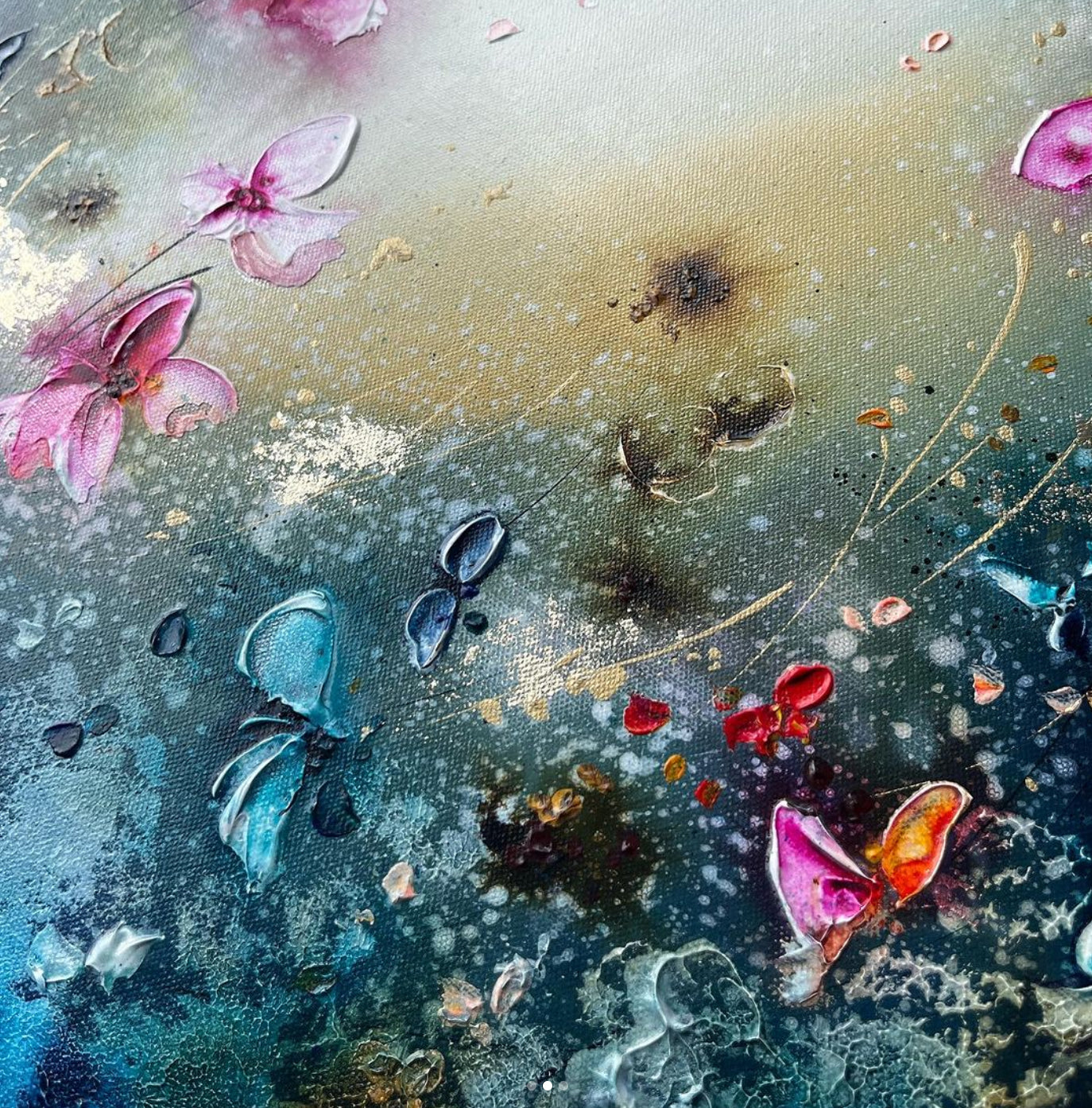 Tina is a Yorkshire based floral artist working in mixed media to create some beautiful and tranquil pieces of art.
She studied the 'History of Art' at Nottingham University and takes inspiration from the nature around her to create her contemporary work.
Tina creates well balanced compositions with the use of colour and light and often hides a small fairy amongst the petals of her wonderful botanicals!